BE PART OF THE NORTHERN CAPE TOURISM'S TRADE INITIATIVES
Get to know more about the Northern Cape's ongoing trade initiatives. World-class projects that call the Northern Cape home include the globally recognised Bloodhound SSC project (an attempt at a land-speed world record) in Verneukpan, and the South African Astronomical Observatory (SAAO) in Sutherland. Explore options to work with us in making the Northern Cape a first-choice tourism destination.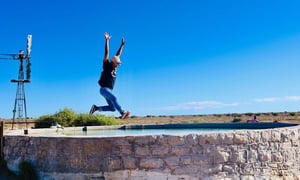 The marketing team deliver innovative marketing campaigns into the Northern...
Read More
BECOME A NORTHERN CAPE SPECIALIST

The Northern Cape is South Africa's largest province and a must-see destination, whether you prefer the ocean, the desert, the bush or quirky towns rich in history. Enjoy the gastronomy, adventurous activities and fascinating culture. Learn everything about the popular fly and drive routes and get to know the touristic highlights of the Northern Cape.
Become a Northern Cape specialist by taking the basic training courses on the official e-learning platform of the Northern Cape. On this platform you will get information about the touristic highlights, activities and routes which this majestic province has to offer.
SUBSCRIBE TO OUR NEWSLETTER