BUSINESS EVENT DESTINATIONS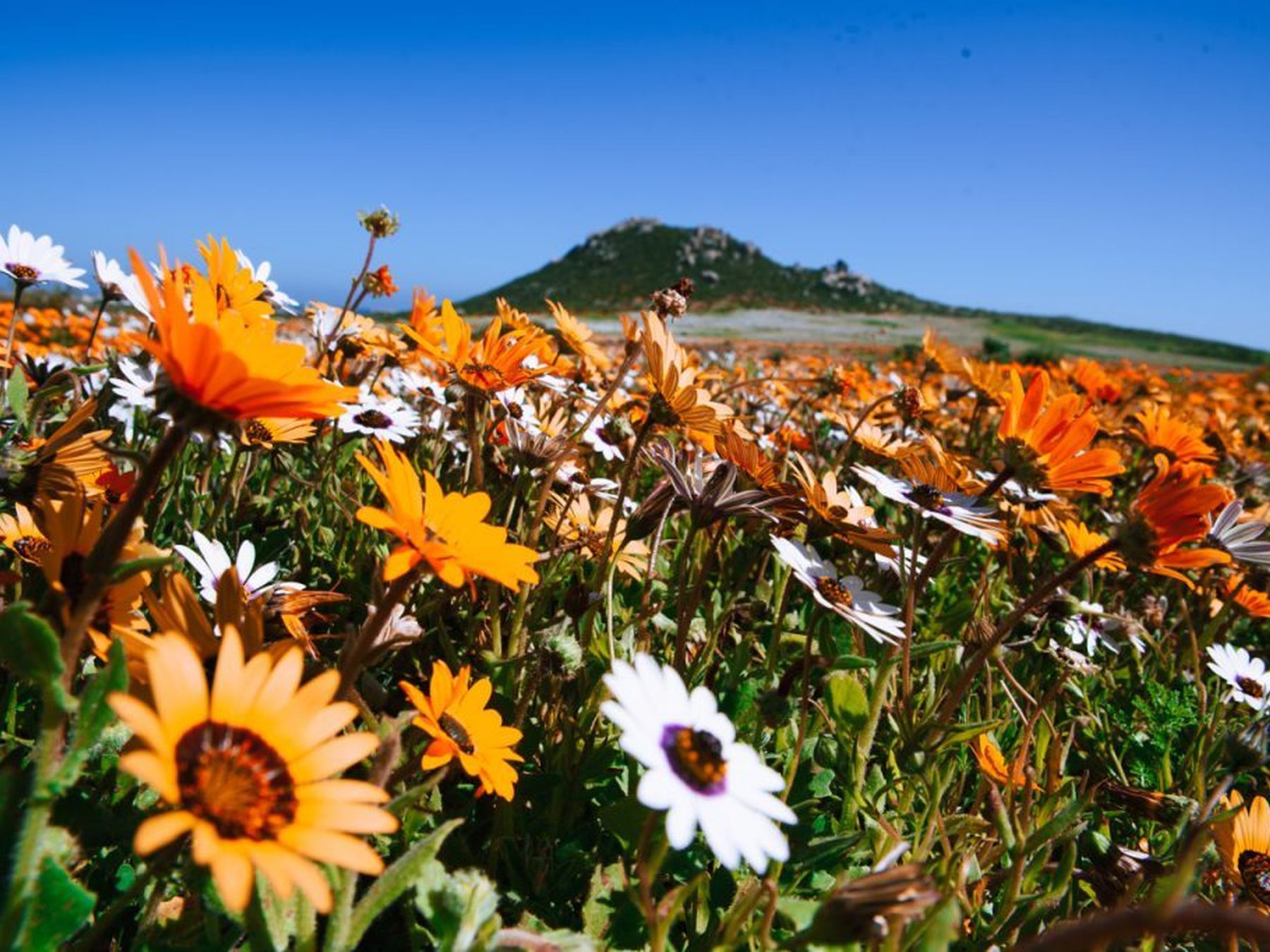 The Northern Cape is an ideal meeting destination for those who prefer the unusual. Why not combine a Northern Cape meeting or conference with a visit to one of the province's incredible national or transfrontier parks, or with some of the outdoor adventures offered in this fascinating province, such as rafting, fishing or game capture safaris? 
Exotic lunar landscapes, unique flora and fauna, and intriguing traditional cultures are just some of the fascinating characteristics that serve to complement the Northern Cape's business events offering. 
Within our towns and cities themselves there is great diversity – in people, cuisine, culture and entertainment – and bordering them we have some of Africa's most beautiful natural attractions. With several flights from Johannesburg and Cape Town daily to Kimberley and Upington, plus its well-maintained road infrastructure and daily rail arrivals, the Northern Cape is easily accessible from all areas in South Africa and its neighbouring countries.
Few other places on Earth give the event planner the ability to readily combine rural, urban and natural wilderness. Our great destinations are just one of the reasons why the Northern Cape should be the natural choice for your next event.
Host your event in the Northern Cape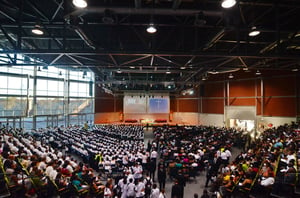 Kimberley, the pioneer town of the Diamond Fields Region
Kimberley is the capital city of the Northern Cape and originated around 1871, when the first diamonds in the area were discovered. Today, it is a prosperous, thriving metropolis, the seat of the Northern Cape provincial government and home to one of South Africa's newest conference facilities, the Mittah Seperepere Convention Centre, with a capacity of 2 500 delegates.
It is also where you'll find the famous Big Hole and the open-air Kimberley Mine Museum. A variety of quality meeting venues is on offer in the city, with a choice of more than 1 500 hotel, lodge and guesthouse rooms. Kimberley and its immediate surrounds offer captivating adventure sports and team-building activities. These include thrilling fly-fishing trips, game viewing by helicopter, bushveld dinner fly-ins, game capture safaris and quad biking adventures, all of which are perfect for incentive travel.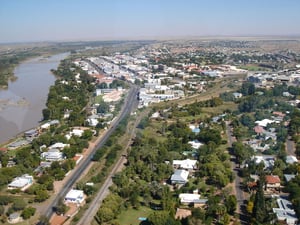 Upington, in the heart of the Green Kalahari
Situated on the banks of the Orange River, this picturesque town is the principal centre of the Green Kalahari region. Founded in 1871 as a mission town, it has well-developed commercial infrastructure and a choice of accommodation and meeting venues that are ideally suited to host small to large conferences, meetings and incentives.
The Green Kalahari includes the towns of Keimoes, Kakamas and Augrabies, home to the Augrabies Falls National Park and the spectacular Augrabies Falls. Also in the region one will find the town of Mier, the home of Hakskeen Pan – a magnet for motoring and outdoor events such as the Bloodhound world land-speed record project – and the Kgalagadi Transfrontier Park. 
The striking landscape and breathtaking scenery make this region a must-see on any Northern Cape meeting itinerary. This area offers outstanding accommodation choices, with fly fishing, 4×4 drives, river rafting, game drives, mountain biking, bow hunting and scenic flights just a few of the adventure activities on offer.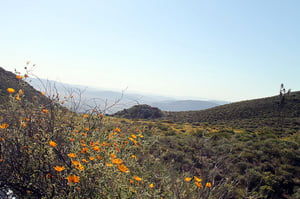 Springbok, in the picturesque Namakwa district
If you're in the Northern Cape in August or September, a visit to Namaqualand to see the stunning display of wild flowers is a must. You can combine this with a conference in the town of Springbok, which offers a good selection of meeting venues with flexible conferencing packages. 
Springbok is home to the Springbok Museum, which is well worth exploring, as well as a selection of outdoor meeting venues, perfect for events and incentives.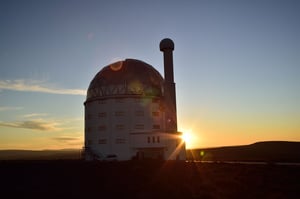 Sutherland, a stargazers' paradise
If you are fascinated by stargazing, then a conference or meeting in Sutherland, with its immense canopy of starry sky, is just the ticket. 
The town is home to the Southern African Large Telescope (SALT) – the largest single optical telescope in the southern hemisphere. But remember to take warm clothing in winter, as Sutherland is the coldest destination in South Africa.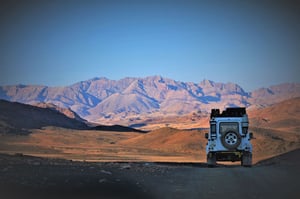 Bush breakaways in a national park
The Northern Cape's unique biodiversity attracts worldwide attention and its national parks are regarded as some of the finest in Southern Africa. These include the |Ais-|Ais/Richtersveld Transfrontier Park, with its dramatic landscapes, and the Kgalagadi Transfrontier Park, with its compelling wilderness expanses. 
The Namaqua, Mokala and Tankwa Karoo national parks are also found here. The Northern Cape's parks offer the perfect setting for bush conferences, small meetings and incentives. 
10 reasons to choose the Northern Cape for your business event
The Northern Cape provides the event planner with fantastic opportunities. Here are 10 good reasons why we believe the Northern Cape offers unique experiences in the MICE sector.
1. ENRICHING JOURNEY OF DISCOVERY
Renowned for innovative ways of solving problems, the Northern Cape, and South Africa, is a launch pad for ingenious creativity. Not only will event participants be inspired by the limitless possibilities reflected in the province's natural beauty, but encounters with our people and the culture of ubuntu will also make life-changing impressions on all.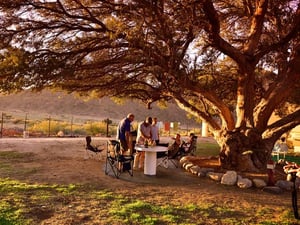 2. EVENTS THAT EXCEED EXPECTATIONS
Each event hosted in the Northern Cape is extraordinary. This is not only because we have the most incredible settings, world-class facilities and once-in-a-lifetime experiences. It's also because South Africans pride themselves on their can-do attitude and will go out of their way to not only deliver an event that meets your specific needs, but one that will exceed your every expectation.
3. SUCCESSFUL HOSTING OF MAJOR WORLD EVENTS
Each event hosted in the Northern Cape is extraordinary. This is not only because we have the most incredible settings, world-class facilities and once-in-a-lifetime experiences. It's also because South Africans pride themselves on their can-do attitude and will go out of their way to not only deliver an event that meets your specific needs, but one that will exceed your every expectation.
4. WORLD-CLASS FACILITIES AND SERVICES
The Northern Cape has a world-class international convention centre, as well as conference venues, meeting and incentive facilities and services. A variety of five- and four-star hotels, lodges, guest houses, and bed and breakfast accommodation is available, with conference and meeting facilities throughout the province. To assist you in making a choice, accommodation is graded by the Tourism Grading Council of South Africa. Our events industry is well established and your every need will be met with efficient and welcoming service.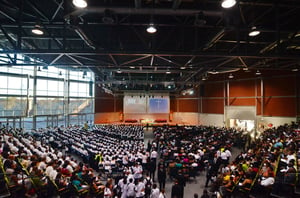 There is a wide variety of options to cater for conferences, events and incentives of all sizes and budgets. The Northern Cape is as adept in hosting mega-events of 5 000-plus delegates as well as intimate corporate team-building activities for as few as five people. You are guaranteed quality accommodation, and meeting venues and tours that fit your group and budget.
6. DIVERSE, UNFORGETTABLE EXPERIENCES
The Northern Cape offers a powerful combination of experiences – traditional cultures mixed with modern urban rhythms; ecotourism in harmony with adrenaline-fused adventure; being transported from our common human origins right through to cutting-edge scientific discoveries and technologies. The options are as endless as the starry night sky or the open grass plains. Let us ignite your senses and reward your group with unforgettable memories.
7. WARM, WELCOMING PEOPLE
There is no better way to experience a country than through its people. The distinct cultural groups that make up the Northern Cape are as rich as the province's history. Meet the oldest inhabitants of Southern Africa, the San Bushmen, the Nama and the Setswana, as well as the Afrikaners of the Northern Cape. Feel our heartbeat and explore our rural villages, and our art and craft markets. Enjoy our traditional cuisine and, most of all, listen to the stories of Africa!
8. OUTSTANDING INFRASTRUCTURE AND EASE OF ACCESS
Two commercial airports are located in Kimberley and Upington, with numerous graded aerodromes and airfields and smaller airports dotted throughout the province, connecting it with the rest of the country. The extensive, modern road network within the Northern Cape makes it easy and affordable to access and experience a wide range of activities.
9. AFFILIATIONS, AWARDS AND ACCOLADES
The Northern Cape Tourism Association is proudly affiliated to the respectable industry association, SAACI (the Southern African Association for the Conference Industry). Furthermore, through our relationship with South African Tourism, we have access to international associations ICCA, SITE, EXSA, MPI and UIA. As a business tourism and leisure destination, the Northern Cape remains at the forefront of global quality standards. Whether you're looking for a choice conferencing facility, ultra-luxurious accommodation, wines "to dine for" or the ultimate adventure, the Northern Cape should be your choice within Southern Africa.
10. RESPONSIBLE TOURISM LEADERSHIP
In 2002, South Africa, a global pioneer in responsible tourism, co-initiated and hosted the first-ever conference on responsible tourism – the World Summit on Sustainable Development – which resulted in the highly influential Cape Town Declaration. South Africa also applies the Fair Trade accreditation to tourism products, which promotes sustainable tourism development and ensures ethical, socially and environmentally responsible tourism experiences. Similarly, in the Northern Cape, you can host a green event, explore our protected areas, contribute to social and conservation projects, buy recycled art and include any of a variety of social upliftment initiatives in your meeting agendas, team-building activities, incentive trips, and pre- or post-tours.