VAST OPEN SPACES: THE PERFECT REMEDY FOR MODERN SOULS
The vast open spaces that the Northern Cape offers are the perfect remedy for souls worn out by modern woes, including being cooped up during the heavier Covid-19 pandemic lockdown levels.
Northern Cape Tourism CEO Sharron Lewis was speaking on the final day of the World Travel Market (WTM) Africa exhibition, which ran in Cape Town from 11 to 13 April 2022. The show is one of six in the WTM portfolio, and showcases offerings from more than 6 000 travel industry professionals. It is Africa's only business-to-business exhibition for both the inbound and outbound African travel and tourism markets.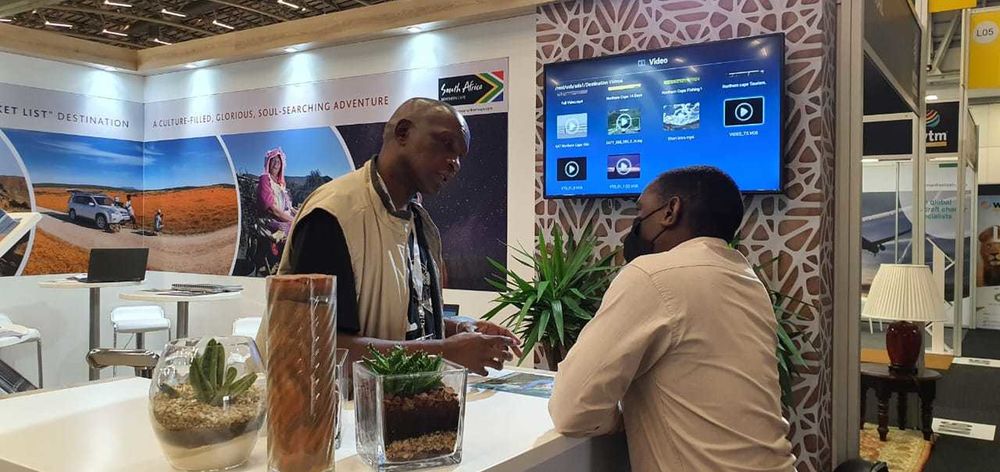 "We've seen good tourism figures, despite two years of the pandemic," said Lewis. "Whether it's glamping, camping, caravanning or staying somewhere luxurious, people who have been locked up are drawn to our wide open spaces."
Northern Cape Tourism is focusing its marketing on the eight routes on offer in South Africa's largest province by land area. These are the Cape to Namibia route, the Go! Ghaap route, the Kalahari Red Dune route, the Karoo Highlands route, the Karoo Oasis route, the Namakwa Coastal Route, the Quiver Tree route and the Richtersveld route.
These routes represent the diverse nature of what the Northern Cape offers tourists, whether they are a family reconnecting with each other in the great outdoors or a business looking for a secluded place to have meetings, said Lewis.
Representatives of each of the eight routes staffed the Northern Cape Tourism stand at the WTM Africa exhibition, said Lewis. "It has been good to be in a space where we can witness enthusiasm for tourism, from the provinces, our regional partners and from private companies. Tourism will survive. It is a resilient sector."