The Africa Tourism Leadership Awards
The international and African awards received during the period under review acknowledged the Northern Cape not only as a desirable Southern Africa holiday destination, but the Northern Cape Tourism Authority as a key player in the promotion of sustainable tourism on the African continent and internationally.
The Africa Tourism Leadership Awards
This is the only pan African industry awards of its kind in Africa. It recognizes and celebrates change-makers and innovation pioneered by Africans, in Africa, for African travel, tourism, hospitality and aviation industries. Particular attention and recognition are given to nominees who can prove their commitment to leadership through sustainability in tourism practices and policy-making. Nominees and winners include individuals, small enterprises, countries, heads of states, destinations, cities, hotel groups, organizations, ministers, policy-makers and entrepreneurs from African countries and or destinations. 111 Countries and or destinations entered the "Outstanding Africa Tourism Media and Marketing' Category and the winner in this sector was Ghana Tourism Authority with the Northern Cape Tourism Authority 1st Runner Up.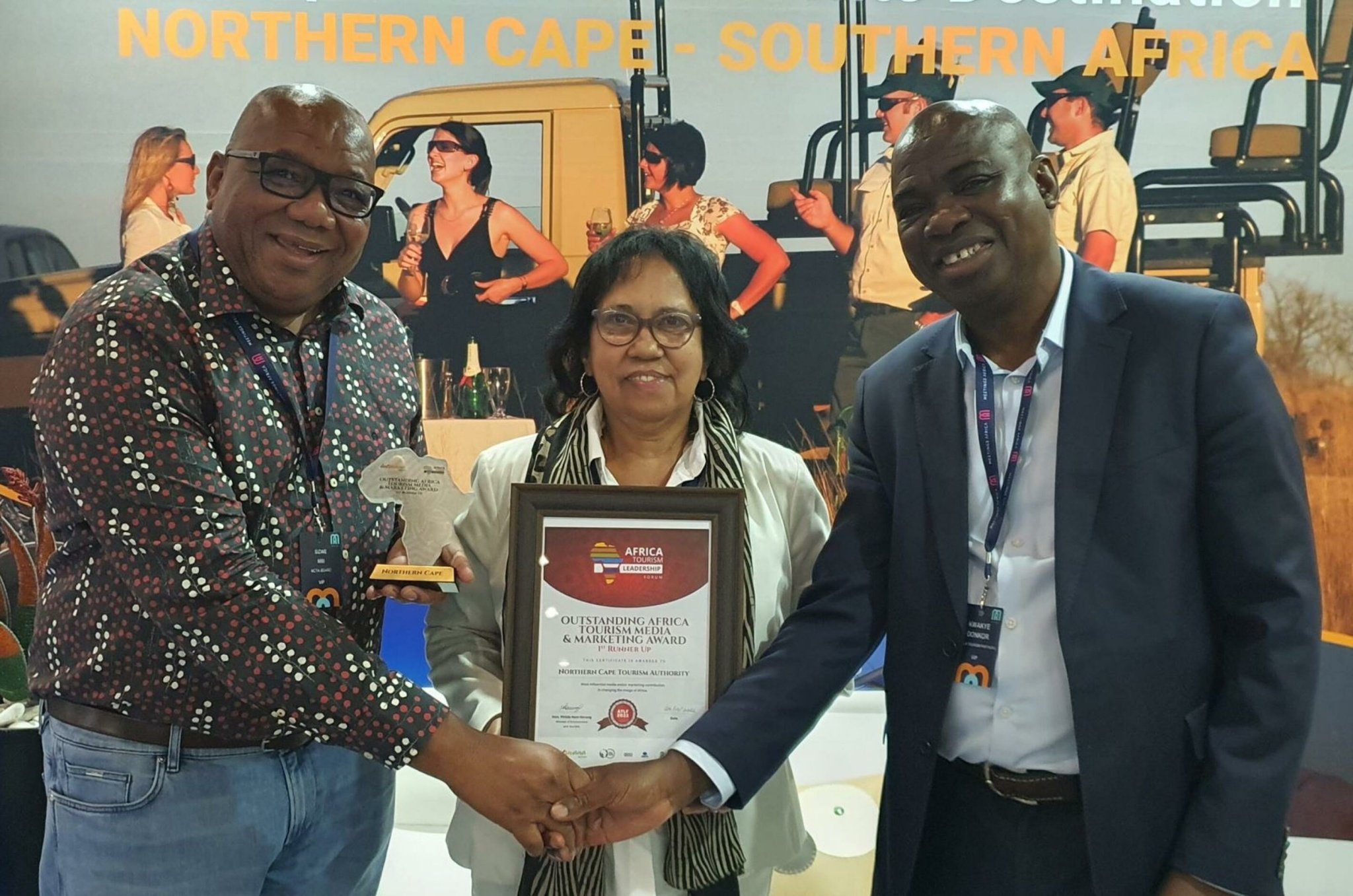 The Chairperson and CEO with the Director of the African Leadership Awards
Rough Guide is an interntaional acllaimed online travel platform which has been inspiring travellers for over 35 years, especially independent travellers seeking off-the-beaten-track and bucket- list experiences. Rough Guides offer a one-stop solution for travel with their innovative tailor-made trip's platform available on www.roughguides.com, as well as the insightsguides.com. Every year they publish their much awaited top destinations lists which is seen world- wide by travellers, industry leaders and the media.
The Northern Cape was on their must do destination list for 2023 as the No 13 for the best of the beaten track adventure and wildlife as well as the best destination for a quiet getaway!