While the rest of the country are still hiding underneath their blankets, spring has sprung in Namaqualand. The early winter rains have brought on a plethora of wildflowers, which are covering the arid earth with its vibrant colours.
Flower season is one of the most stunning periods in the Northern Cape, as flowers bloom in thick carpets in a rainbow of colour from August to late September. The Namaqua National Park hosts spectacular scenes of blooming flowers, most notably the Namaqualand daisies. Other popular blooms include glansogies and coastal vygies.

Daisies are the most prominent, because they are among the first to pop up. Geophytes are some of the more elusive ones and are hard to find. some are really tiny and hide in shady places.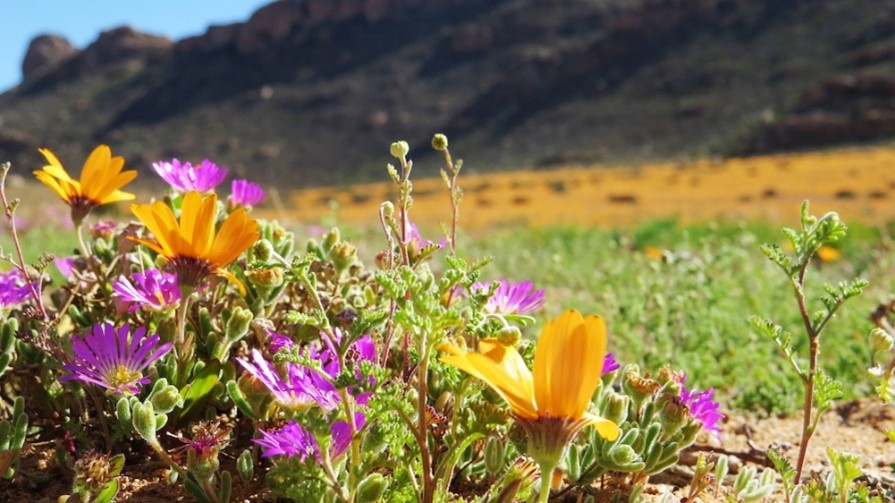 The Namaqua National Park also has various walking trails which lead visitors through carpets of blooms during flower season. The Skilpad Rest Camp and the Coastal Section within the park, and of course Namaqualand, are some of the best places to view flowers. So pack those bags and thermos and set out to witness the blooms.