AUGRABIES FALLS EXPECTED TO BE SPECTACULAR THIS WEEKEND
The mighty Orange River, which runs through the Augrabies Falls National Park in the Northern Cape, recorded 120 cubic metres per second (cumec) this week at the weir 25km downstream of the waterfall due to the vast amounts of rain received over the past few days.
According to Nardus du Plessis, a field ranger at the Augrabies Falls National Park, the water flow is gearing up to be spectacular this weekend.
"A total of 800 cumec has been released from the Bloemhof Dam, 650 cumec from the Gariep Dam and 100 cumec from Vanderkloof Dam. The Bloemhof Dam water will reach the Augrabies Falls roughly on Thursday 14 January 2021, with the expectations of making the waterfall spectacular," he said.
It is envisaged that the high water levels will remain like this for the next three to four days, according to the Department of Water Affairs and Sanitation, but we are hopeful that this spectacular sighting will remain even longer.
The Orange River approaches Augrabies Falls and divides itself into numerous channels before cascading down the 56m-high waterfall. The river then continues its path through an 18km gorge. Both the sight and sound of the water as it is unleashed from rocky surroundings truly live up to the waterfall's name, inherited from the Khoi people: "Aukoerebis" or "place of great noise".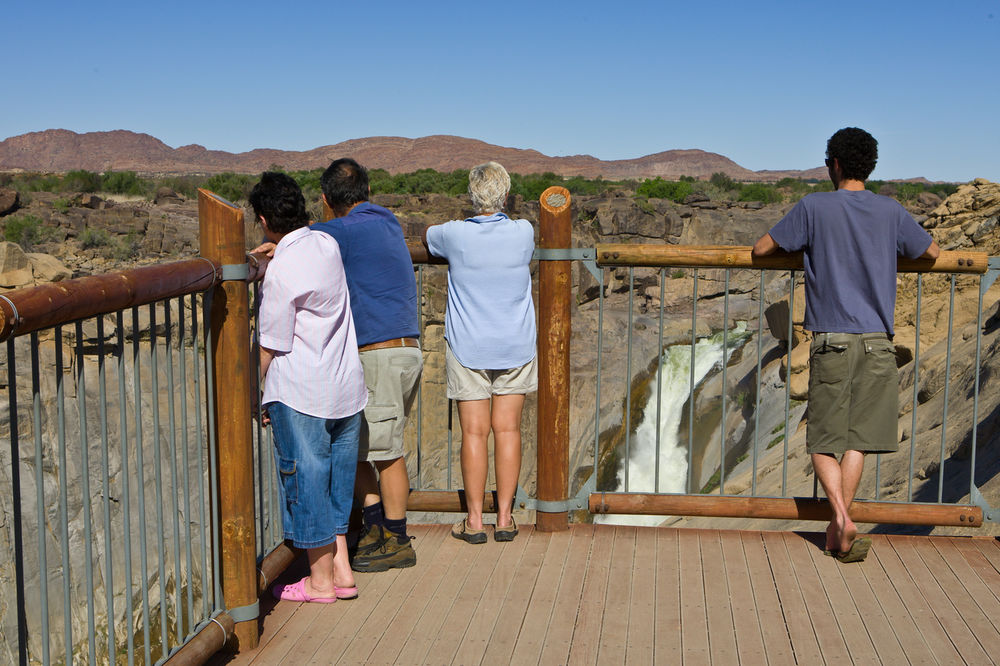 Augrabies Falls National Park viewing point. (Image: Northern Cape Tourism Authority)
If you have not yet taken your annual holiday, why not look at a micro-trip to the Augrabies Falls and Quiver Tree Route in the Northern Cape? The Quiver Tree Route is named after the indigenous quiver tree and stretches along the Orange River. It includes the quaint towns of Upington, Kakamas, Keimoes, Augrabies, Marchand, Kanoneiland, Kenhardt and Riemvasmaak. The route will appeal greatly to families, adventurers and adrenaline seekers.
The Riemvasmaak hot springs, river rafting, fly fishing, kayaking, river cruises, 4x4ing, hiking, MTB trail riding and excellent birdwatching are just some of the offerings on this route. Don't miss a visit to the Augrabies Falls National Park and its magnificent, cascading waterfall.
The Northern Cape is a travel-safe destination and visitors are reminded to always adhere to the Covid-19 safety protocols of wearing masks at all times, maintaining social distance, washing their hands regularly and using sanitiser.
For media enquiries, please contact Tebogo Velembo on 071 462 3150 or email [email protected].