DO #SUMMERDIFFERENTLY – EXPLORE THE NORTHERN CAPE
You don't have to travel out of the country to have a great holiday – there's so much to see and explore right here.
Do summer differently this year and explore the Northern Cape with its riches of activities, beautiful places, and, of course, its wonderful and welcoming people.
We've helped you plan a Northern Cape adventure with these reserves and lodges, which are offering visitors some great accommodation specials over the next few months.
Accommodation specials
Mokala National Park, not far from Kimberley, the capital city of the province, is offering a 33% discount if you book online for a stay at its Lilydale Rest Camp. The offer is valid for early December. Email [email protected].
Gumtree Lodge, in Kimberley, is offering a 25% discount for groups of 50 or more when you book and pay a deposit before the end of December.
The lodge offers hostelling accommodation and private family rooms for everyone from backpackers to large groups of up to 150 people. Email [email protected].
Imbasa Safari, a private game reserve about 70km from Kimberley, has a stay-for-three-nights-and-pay-for-two offer for South African guests, which comes with breakfast, dinner and a daily game drive. The offer is valid until 31 January 2021. Email [email protected].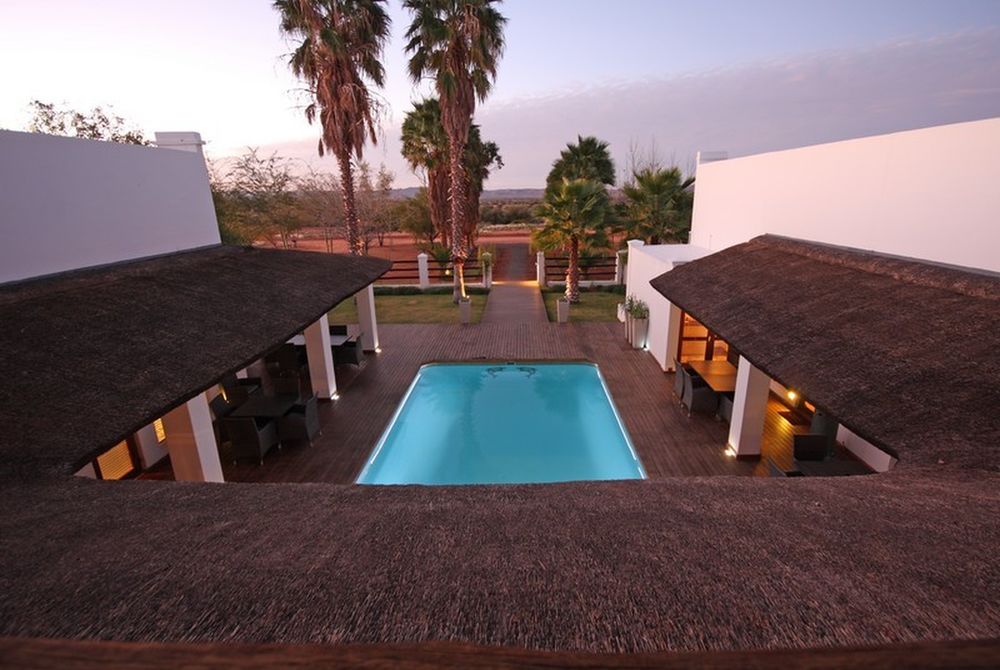 Dundi Lodge, near the spectacular Augrabies Falls, has a free accommodation offer – if you book for three nights, you get the third night free. The offer includes luxury accommodation and is for bed and breakfast on the first two nights. Cost is R6 200 per person for three nights. The offer is valid until 16 December. Email [email protected].
Tutwa Desert Lodge has an accommodation offer of R5 000 for two people sharing per night. The offer is for South African guests and is valid until 31 March 2021. Tutwa is for those seeking a luxury private wilderness safari experience. Email [email protected].
!Xaus Lodge in the Kgalagadi Transfrontier Park is offering a rate of R2 500 per person per night. The offer is open to all Southern African Development Community (SADC) residents and is valid until the end of July 2021. This one's for those ecotourists who want to explore this wilderness area in the Kalahari. Email [email protected].
Experiences in the Northern Cape
There's loads to do and discover in the Northern Cape. Take a look at some of the experiences on offer: 
Aukwatowa Tours offers 4×4 self-drive adventures in the Richtersveld. Their packages include:
Day tours at: R3.500 for 2 people/R4000 for 4 people
2-day, 3-night package: R9 900 per person
3-day, 4-night package: R11 350 per person
4-day, 5-night package: R12 900 per person
5-day, 6-night package: R14 400 per person
6-day, 7-night package: R15 900 per person
Day angling/fishing in Alexander Bay in season, from September to March, at R1 000 per person.
Contact [email protected].
How about a camel ride and camping in a lost city at Kammeelplaas, in Askham.
Contact them at [email protected].
The Dronfield Nature Reserve, close to Kimberley, offers eco-trail game drives for adults and children; or spend time birding or lazing around a pool. They are planning an end-of-year bush braai. Contact: [email protected].
Karreekloof Safari Lodge is ideally situated halfway between Johannesburg and Cape Town and offers luxury family accommodation and activities. Contact [email protected].  
Go on a safari bug (a buggie) game drive at the Mattanu Private Game Reserve, close to Kimberley. Enjoy luxury safari tent accommodation, each with a private viewing deck overlooking a waterhole. Contact [email protected].
South African National Parks is also offering 50% for long stays in some of its national parks. Have a look at the Northern Cape parks on the list: https://www.getaway.co.za/travel-news/sanpark-special-offering-50-discount-on-long-stays-half-off/.